Dermalogica Skin Care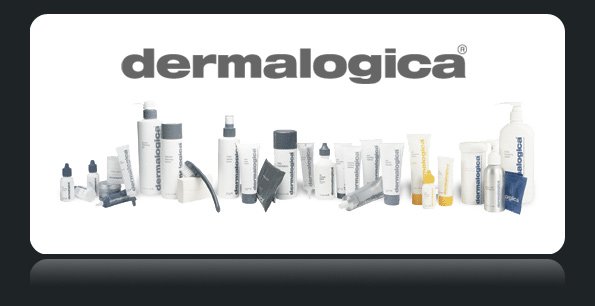 Dermalogica Skin Care approaches skin care very differently than an ordinary cosmetics company.
Through 25 years of research, education and innovation, Dermolgica Skin Care products have been developed to benefit the health of your skin in concert with therapy provided by licensed estheticians. More interested in the health of your skin than the beauty of the packaging, Dermolgica doesn't promise miracle cures just excellent skin care.
Dermalogica Skin Care is a line of personal care products that have been formulated to restore the health of a variety of skin care types and concerns. They are specifically designed to be used by skin care professionals to treat such issues as dryness, aging and acne.
It all began in Los Angeles in 1983 when Jane Wurwand, a skin therapist trained in the United Kingdom, discovered that the esthetician industry was basically non-existent in the United States. There were literally no training facilities that provided thorough skin and body therapy education.

So, she opened her own that started as one small classroom in Marina del Rey, California and she began inviting licensed skin therapists for further training. Her school was call the International Dermal Institute. IDI now offers training to licensed estheticians in over 40 training centers throughout the world.
It was during this time that Jane developed her line of products that were free from any ingredients that could even possibly irritate the skin. She eliminated such things as artificial coloring, fragrances, mineral oil, SD alcohol and even lanolin. All her products were used only with the assistance of a professional skin care therapist. In addition, Dermalogica Skin Care products have never been tested on animals.
Dermologica skin care products include such items as:
* Cleanser that is soap-free and perfectly balanced to provide a natural moisture barrier.
* Conditioner to retexturize your skin after cleansing and designed for daily use.
* Moisturizer to protect your skin from the harmful effects of the environment and to control moisture loss regardless of whether you have dry or oil skin.
* Masques for deep cleansing and intensive moisturizing as determined by the users skin care therapist.
* Concentrated Boosters are products designed for a specific use during periods of time when there are fluctuations in the user's environment, hormone levels or lifestyle.
* Treatment Foundation for flawless coverage that is non-comedogenic and provides an antioxidant moisture shield and natural pigments.
There are just a few of the products offered by Dermologica. Their complete line includes many specialty products and additional daily grooming and spa products.

Dermalogica Cleansers
I love that this company does not stop at just 2 or 3 cleansers. It has 12 in all and each for a different skin type. Find out what is best for your skin type. I have 4 favorite Dermalogica cleansers!

Dermalogica Exfoliants
There seems to be an exfoliant for everyone. From the acen prone to those with super sensitive skin. Dermalogica takes care the exfoliation process for everyone. I have a few favorites.

Dermalogica Moisturizers
Seeing as keeping your skin moisturized is essential to having beautiful glowing skin, I always make sure that my moisturizing product is doing an excellent job. Dermalogica seems to have a moisturizer for every skin type.

Daily Microfoliant
A wonderful daily exfoliant that does not irritate the skin. A great way for your best skin to appear everyday. It has received wonderful reviews across the board.

Multi Active Toner
Information on this great toner. The Multi Active Toner will leave you skin feeling fresh and hydrated. Even great for acne prone skin.

Dermalogica Sunscreens
Information on my favorite sunblocks from the Dermalogica line. Gentle and easy enough to use everyday to protect against UVA and UVB rays.

Total Eye Care
Information on this eye cream that helps with dark unwanted circles as well as puffiness. It also has a hit on tint in it to cover up dark circles which eliminates the need for concealer.

Dermalogica Skin Kit For Men
Information on this easy to use skin care system that will change a man's face. Really, I actually touch my husband's face more after he started using this.

Dermalogica Shave System Kit
Information on this fantastic shaving product line from Dermalogica. It has worked wonders on sensitive skin and reviews state that you can kiss razor burn goodbye.