Babor Skin Care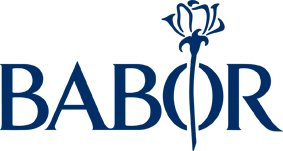 BABOR Cosmetics founded in 1956 by Dr. Michael Babor celebrated their 50th anniversary in 2006.
An exclusive line of cosmetics and wellness products, his Cosmetics began in Germany but now spans the globe in their distribution of exception nature friendly products. Now, the skin care line is the #1 brand used by spa professionals in Europe and is now available for retail and home use in the United States as well.
Dr. Michael began his unique cosmetic company when he patented his hydrophilic oil-based cleanser, HY-OL which has not yet been matched in effectiveness by any other skin care manufacturer. Barbor continues today the tradition of extensive research and the development of holistic skin care products that are drawn from nature and work exceptionally well with the natural needs of the people's skin.
All of BABOR's products are designed using the information learned from scientific research in combination with the best ingredients nature has to offer. Their products made using almost all plant-based ingredients with a very minimal amount of preservatives.

Babor Cosmetics follows rigid compliance with species protection guidelines and is actively involved in environmental protection activities, all in support of their commitment to developing the world's number one natural skin care line.
Hundreds of thousands of beauty professionals throughout the world are committed to Babor's line of skin care products. The Advanced Biogen skin care line is a testament to the company's long standing commitment to a holistic approach to beauty. Easily tolerated by any skin type, people who use Babor cosmetics can feel confident that they are using the best products available on the market today.
Babor products are used in spas worldwide because of the company's commitment to a holistic approach to skin care. They understand that indulgence in luxurious and relaxing beauty care treatments promotes relaxation and a sense of well-being that is necessary to beauty. Combined with exceptional products made from natural ingredients, it's a winning combination that clearly works.
BABOR is one of the leading professional cosmetic brands in the world and is now found in over 60 countries throughout the world. An exclusive cosmetic brand it can be found at Babor's own private institutes and SPAs and through a few elite distributors.
The Babor company logo is a single black rose chosen by the company's founder in the 1950's. It represents the rarity of absolute beauty. The black rose is a symbol chosen by Babor to reflect his commitment to the development of a line of skin care products designed to work in unison with a holistic approach to beauty.

He successfully sought to combine the best of science with the best of nature.This commitment has been reflected throughout the history of this exceptional and unique skin care product manufacturing company.

Advanced Biogen Day Cream
A great day cream that provides you with protection from the sun's harmful rays. As well as many nautral ingredients to help moisturize your skin. Works best for those who suffer with dry skin. Read the reviews to see if this will work for you.
Advanced Biogen Night Cream
So many fantastic ingredients in this night cream. It is full of natural oils, therefore those with dry skin will be the ones to benefit from this night cream. It also activates the skins metabolism which helps with aging. A tad expensive, but if you are suffering from dry flaky skin, it's worth a try.

Pure Day Cream
Information on this lightweight day cream that helps balance the Ph of our skin. Important in helping combat impurities and breakouts. A suitable day cream for those with more oily skin and have difficulties with keeping their skin free from blemishes.

Pure Night Cream
Information on the the night creme that helps with acne overnight! The reviews are great on this product. No longer do you have to dry out your skin to get rid of blemishes. It's worth trying if dryness and acne are your main skin problems.

Selection Ultimate Mask
Information on this mask made by Babor that helps promote skin regeneration for a more youthful appearance. Use this mask 2X a week for optimum results. The reviews are out on this foam mask, and they are good on this product.
Vita Balance Lipid Plus
The vita balance lipid plus is like a vitamin cocktail for you skin. Contains natural oils and lipids that moisturize the skin. The reviews are out and so far they are good. Customers state that it really did leave their skin feeling very moisturized.

Sensational Eyes Fluid
An eye fluid that is packed full of natural ingredients that cool and refresh tired looking eyes. Reviews are mixed depending on how sensitive your eye area is. Most received best results with combines with their eye cream.
Seacreation Cream
Information on this cream that is supposed to reverse the signs of aging. Sea Creation is a bit expensive, but some people swear by it. In fact, With just one application test results revealed a 28% increase in free radical protection, 40% moisture improvement, and a 29% reduction in the depth of wrinkles.