Mary Kay Skin Care Products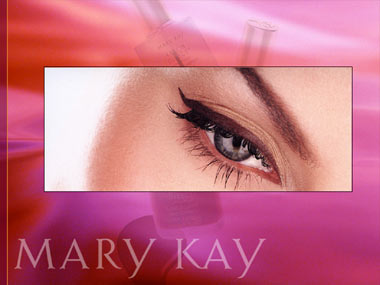 Mary Kay Skin Care Products
Mary Kay Skin Care Products got their start in 1963 when a spirited young woman named Mary Kay Ash decided she was tired of being passed over for promotions as men received them in her stead.
She had spent 25 years in the direct sales business and held the position of national training director when she replaced found a new vision for herself and all women. Her goal in starting her cosmetics company was to empower women to soar to new heights just as she herself went on to do.
That year in the early 1960's, Mary Kay Ash resigned her position in direct sales, took her life savings of $5,000 and with the help of her 20 year old son launched Mary Kay Cosmetics.Mary Kay skin care products became first company of its kind and one designed around the Golden Rule, not the competitive one. She was determined to instill a sense of confidence in her employees and use praise and encouragement to help them achieve their goals.

She would help them establish the priorities that held faith first in importance, family second and career third. That was the proper order of things in a woman's life.
Mary Kay Ash was also committed to manufacturing only the best products for women. Mary kay skin care products remain among the best available on the market. She believed that beautiful healthy skin was the very foundation for all glamour and that women who cared for their skin by using quality, effective skin care products would continue to look young and beautiful even as they aged.
Ever since that time, Mary Kay's company has fostered not only beautiful skin, but self-confidence and personal growth in women throughout the world. It is a direct sales business as Mary Kay believed that women deserved and desired the personal attention that could only be provided in face to face contact.

Her consultants were trained to teach women proper skin care and sample the products before they bought them to make sure they were perfect for them and their skin.
This launched the beginning of the Mary Kay Skin Care Class which became the foundation for all Mary Kay cosmetic sales and provided a business opportunity for women everywhere. Unlike any other direct sales business, she offered an unprecedented 40% profit percentage to her sales consultants and even better benefits to the directors who oversaw them.

Rising up through the ranks was based purely on the individuals own personal desire and willingness to advance through hard work, not on the whim of management.
As Mary Kay Cosmetics were making women everywhere beautiful, it was also helping them build dependable careers in direct sales. Mary Kay is now gone, but her legacy and company live on and her skin care and glamor product line are better than ever. There are now more than 1.8 million Independent Beauty Consultants through the world.

Mary Kay Timewise Night Solution
A vitamin rich cocktail for our skin. This night solution is wonderful for repairing and rejuvenating our skin during the night. Wake up to brighter, less wrinkled, and smooth skin. Information on ingredients, how to use, and reviews by those who have used it.

Mary Kay Satin Hands
Our hands usually show our age long before other parts of our body. Why not take great care of our hands as well! This line of hand products will keep your hands moisturized, exfoliated, and protected from the sun. It is even fantastic for mens calloused hands.

Mary Kay Timwise Cleanser
A 3 in 1 cleanser that saves time and money. The Mary Kay Timewise Cleanser comes in two forms, normal to dry and combination to oily. A great cleanser that leaves your face feeling clean but moisturized Find out what the hoopla is all about with this age defying cleanser.
Mary Kay Timwise Moisturizer
The Mary Kay Timewise Moisturizer comes in two forms, normal to dry and combination to oily. I love this moisturizer because of the automatic sun protection that you get from it everyday. It also has incredible absorption which is important to most women.