Proactiv Toner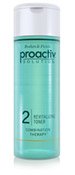 The Benefits of Proactiv Toner
Proactiv toner
Cleaning the skin is not always as easy as you would think.
No, this does not mean you need to learn an elaborate or mysterious process for keeping the pores of the skin clean. It means your traditional soap and water mix just might not be delivering the results you want to experience. This is why you may be best served switching to proactiv revitalizing toner.
This may be the perfect product for your needs. This is doubly true for those that may be dealing with severe skin issues.
Who Can Use Proactiv Toner?
Here is the answer: anyone that suffers from acne.
In fact, if you are looking for something that can reduce acne and have been having trouble with breakouts and can't find a solution, proactiv revitalizing toner is worth looking at.
proactiv toner can prove to be the perfect solution for those that may be suffering from acne. Acne can be among the most annoying, difficult, and resistant to treatment skin conditions a person can suffer from. Acne is more than just a "mere" rash on the skin. It can be a troubling and problematic skin condition known for its constant source of irritation.

For those that want to clear their skin up as quickly as possible, proactiv toner may be the right product to select since it can clear up blemishes in as quick of a manner as possible.
What makes this particular product so helpful is that it can get deep down into the pores and clean out the clogs the pores suffer from. Better still, this is a product that has the ability to clean the pores out so well that future breakouts are less likely to occur.
How To Use
This toner is not difficult at all to use. After using the proactiv cleanser, apply directly to the skin in a judicious manner when you notice the presence of acne on the skin. Rub it in lightly. Once it is applied to the skin, it will go right to work and clean out the dead skin cells which are currently clogging your pores. Unlike other toners, there are no harsh ingredients found in proactiv revitalizing toner.

It will not irritate the skin or cause further redness. There is no alcohol in the toner so it will not dry out your skin or irritate it.
Ingredients
The active ingredient in this cleaner is salicylic acid which is among the most common over the counter treatments for acne breakouts. Once the salicylic acid is absorbed into the skin, it will go to work drying out and cleaning the pores. It is also worth mentioning you do not want to use this product too often since you do not want to use salicylic acid on your skin when there is no acne present. Rather, you will want to save using this cleaner until the time comes when it is truly needed.
Retail: $17.95 ... cheaper when bought with other 2 items.
What Others Have Said ... Reviews
"Does refresh my skin."

"The only acne system that has cleared my skin up."

"Was too drying and harsh for my skin."

"Not for people with sensitive or dry skin. I recommend only oily skin."
Your Opinion On This Product
Do you love this skin product? Or could you have lived without it? Would you buy it again? Inquiring skin care minds want to hear from you!